Importance of old age homes
The disappearance of blended families and the shift towards nuclear families has left countless elderly people without family care. Some families may be forced to seek outside help. Many turn to elder abuse, abandonment and neglect. Significance of old age homes In today's society, the importance of old age homes is increasing as time passes and Importance of old age homes
Old age home (English: Old age home) is a residential institution, where nursing and support is provided for senior citizens. They receive the help and care they need to maintain their standard of living, including food, housekeeping, medical care and leisure time. The aim of the old age home is to provide safe shelter to those who have nowhere else to go.
Some senior citizens decide to go to a nursing home but may have no other option for financial, social or medical reasons. Aging facilities may be owned or privately operated by public or non-profit organizations.
What are the aims and objectives of old age homes?
Independent living becomes challenging for people as they age. Some older people suffer physical and cognitive decline with little support from their family or community. Health and finances may make it difficult for others to maintain a quality life. Hence, nursing homes become the preferred place for elderly people who need more help and care. Let us examine the aims and objectives of old age homes in light of their significance:
To protect the mental and emotional health of senior citizens as well as provide safe and comfortable places to live




By helping with daily tasks such as washing, grooming, and medication administration, carriers can: • develop a sense of independence and autonomy;

Provide medical and nursing support for disabilities or long-term illnesses.
To help the elderly learn new skills and mentor them towards success in their fields of endeavour, instilling a sense of self-confidence and self-reliance; To foster an environment that fosters respect and dignity for the elderly, treating them with the care and compassion they deserve; To provide recreational activities, social events, and companionship to prevent social isolation and promote mental health;
To put into action any senior-friendly policies and welfare schemes that the government may specify or authorise
Ultimately, the main objective of a nursing home is to provide a nurturing environment to the elderly, which will ensure their physical, mental and emotional well-being and Importance of old age homes
What is the importance of the elderly in the society?
Senior citizens are our nation's most valuable asset, as they are a storehouse of knowledge and life experience. Their knowledge and time should be used for the progress of the country, only then they can maintain their health and welfare. Let's see how to utilize their skills, expertise, and experience to the fullest because, as the saying goes, "The gray hairs of experience are the brightness of old."
 They can make a big difference by volunteering in various fields, including social welfare, health, environment, and education.
As a repository of historical culture and tradition, they can impart moral education to the younger generation as the negative aspects of modernity and immoral behavior are gradually exposed.
Older people with traditional skills and crafts can offer to start classes as a way to share their knowledge and preserve extinct art forms.
Elders have long been regarded as sources of knowledge, experience and guidance in Indian society. By passing on their knowledge and traditions to the future generations, they can act as guides in preserving the continuity of Indian heritage and culture. Let us value them and give them the attention and support they need as they age and Importance of old age homes
What is the importance of old-age homes in India?
Old age homes have become an important part of the changing Indian society due to increasingly changing trends.
Modernization, urbanization and advances in medical science have led to increased life expectancy. Household dynamics are also changing due to frequent travel by the younger generation. This has increased the importance of nursing homes, as they provide a comfortable and safe place for the elderly to live and also provide companionship, care and independence and Importance of old age homes
Supporting the underprivileged:
The number of senior citizens in India is expected to increase from 138 million in 2021 to 34 crore by 2050. Many of these older people suffer from financial instability, social isolation and lack of family support, as well as health problems. In worst case scenarios they may suffer physical abuse, abandonment and emotional distress. It is impossible to exaggerate the importance of old age homes in India as they provide support and essential services to the vulnerable population and Importance of old age homes
The need for old age homes in India has become more pronounced due to the rise in chronic diseases and the cost of treatment. Many families find chronic illness treatment unaffordable, which makes choosing a nursing home more realistic.
According to a 2019 Ministry of Social Justice and Empowerment statistics, there were around 728 old age homes in India. This number is only expected to increase significantly in the next few years.
What are the activities of old age homes?
The elderly are placed in nursing homes and receive health care assistance, but these are the activities that help them cope with the rigors of aging. Following are some different activities that boost their mental and emotional well-being:
Inmates are kept busy with other activities including indoor games, gardening, singing, dancing and movies. Such efforts help bring neighbors together and break the monotony of everyday life.
Skill-building and community development activities:
Seniors living in age homes can learn new skills like knitting, painting, cooking through workshops and classes. It not only increases the interest of children but also inculcates a sense of belonging and community in them. Seniors can maintain their active lifestyle and sense of community by participating in community development initiatives such as tree planting drives and clean-up activities.
Exercise and fitness programs:
Regular exercise and fitness programs are organized to keep residents physically active and in good health. These include yoga, meditation and other physical activities that help them lead a healthy lifestyle.
Socialization opportunities:
To combat isolation and loneliness, senior living facilities encourage socialization among their residents. These include social gatherings, festivals, trips, and special religious or spiritual sessions that help individuals live a fulfilling life.
Overall, the value of senior living facilities resides in helping seniors live happier lives by providing more than just what they need.
Advantages of Old Age Homes
For the elderly who have no one to care for them, nursing homes are often considered a last resort. The value of senior living facilities in providing a comfortable and caring environment, however, cannot be disputed. Among the various benefits, the following benefits can be mentioned
Elderly people are often victims of abuse and crime. Nursing homes protect the elderly from injury and crime, providing a safe roof over their heads and Importance of old age homes
As people grow older, their health care needs also increase. Senior housing systems ensure that residents receive the medical services they need. This includes personal care, special treatment for chronic conditions, emergency services, ambulance, regular medical check-up camps etc.
Old age homes for the elderly often hold events and celebrations to give residents a sense of community. As a result, seniors may feel a sense of purpose and belonging. This can be important for those who feel that they are no longer making a meaningful contribution to society.
Mental and Physical Health:
The mental and emotional health of the elderly depends a lot on socialization. Numerous opportunities for socialization are offered by senior living facilities, including group activities, fitness programs, trips and vacations. Being mentally and physically healthy reduces depression, anxiety and other health problems.
Ease of financial burdens:
Age homes reduce financial constraints by offering accessible healthcare and affordable housing. Some senior living facilities offer residents opportunities to engage in self-employment, including crafts, gardening, and cooking. These jobs help seniors feel valued and productive in addition to being a source of income.
Challenges of Old Age Homes
Old age homes are becoming more prominent in India, yet they are not without problems. Many of these homes are dilapidated and unfit to provide the care and support the elderly need. Furthermore, many older people who may be hesitant to leave their homes and families may find it difficult to enter a nursing home because of this stigma.
In addition, the prevalence of chronic diseases is also increasing. Many nursing facilities for the elderly lack the necessary resources and knowledge to provide appropriate treatment to their residents. Many may not be able to get better services. Also, living in a nursing home is not the same as living in your own home, which may cause emotional discomfort.
National Policy for Elderly (1999) and Maintenance and Welfare of Parents and Senior Citizens Act (2007) Government of India has taken two measures for the welfare of elderly. However, proper functioning of senior living facilities becomes difficult due to lack of strict controls and supervision. Reports of abuse, neglect and poor quality of life in some nursing homes have highlighted the need for increased oversight and regulation by the government.
What is the greatest need of the elderly?
Everyone has different needs as they age. On the other hand, the need for affection and connection is a universal need, affecting the emotional core of every older person.

What older people need most is to feel important, valuable, and valuable. As they age, they often struggle with "Empy Nest Syndrome," feeling abandoned by society and their loved ones. Moreover, the physical and emotional problems of aging make individuals lonely and isolated. The most precious gift we can give them is our time, care and love so that they can maintain their meaningful interests and social relationships and Importance of old age homes
What are the basic needs of older people?
Although the basic needs of the elderly are comparable to those of the young, there are certain differences that indicate aging. Physical, emotional and social needs also change with age. Their basic needs must be met through a multidimensional strategy that includes community engagement and physical, emotional and social support.
The basic needs of older people include:
Quality and affordable healthcare:
Regular check-ups, medication use and treatment as needed are all part of receiving quality healthcare. This is a concern because the cost of medical care can be prohibitive for many people can understand Importance of old age homes.
Nutritional needs change with age. They may need different doses of nutrients like vitamins, protein and calcium to maintain their health and well-being.
The elderly are often more susceptible to physical harm, abuse, neglect and crime. Personal safety and security. A safe and secure environment must be ensured to ensure their well-being.
Social and emotional support:
It is important for them to have emotional and social support from family, friends and carers to help them cope with issues of loneliness and depression.
Many older people struggle with their mobility or live in isolated places, which can make it difficult for them to get around and use services. To keep them interested and active, transportation options or assistance can be provided.
Financial security is crucial because of its impact on other areas of their lives. If older people do not have enough financial resources, it may be difficult to meet their basic needs. Policymakers should place a higher premium on ensuring financial stability through senior-friendly tax arrangements, health insurance policies, etc.
Old age homes in kolkata:
Finding the ideal senior living facility for your loved ones can be difficult. But with so many possibilities, it's possible to find a comfortable and stimulating setting that meets their individual needs. Importance of  old age home in kolkata
#eldercare #eldercareservices #seniorcare #seniorcareservices #family #senocare #hygiene #diseasemanagement #oldagehome #oldagecare #emotionalwellbeing #elderly #elderlyhealth #olderadult #oldschool #oldagecare #oldage #olderpeople #Importance of old age homes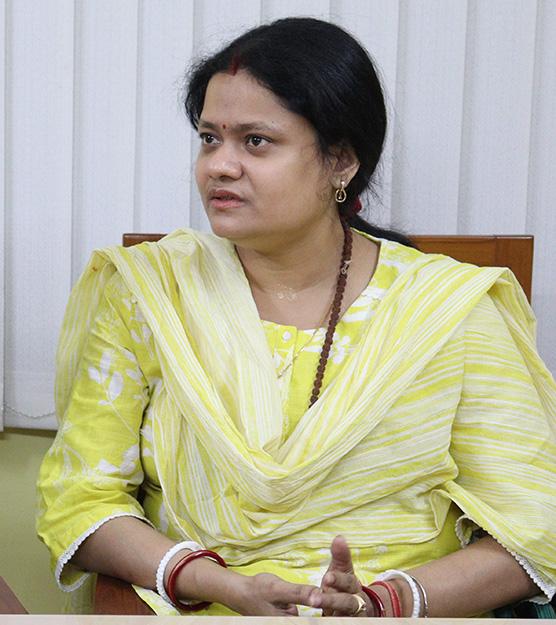 M.A.(Hons) in Geography at University of Calcutta.
writing-specific social work courses such as interviewing and documentation,
professional seminars, and writing modules in all BSW and MSW