Those aged 60 years and above are called senior citizens. They have now reached the age when they can now quietly retire from all toil and hustle. When we notice a senior citizen, we show respect by arranging for them to sit on public transport, help them cross the road, carry their heavy luggage to certain areas or if they are walking, give them a drop of food. These are some simple things we as citizens can do to help.
But, what about those family members who believe that they are a burden, or that they can no longer take care of them, or that there has been a loss in their family and they cannot take care of themselves alone and without outside help or assistance? It is then that nursing homes come to their aid and show love, care and respect to the elderly residents as if they were their own.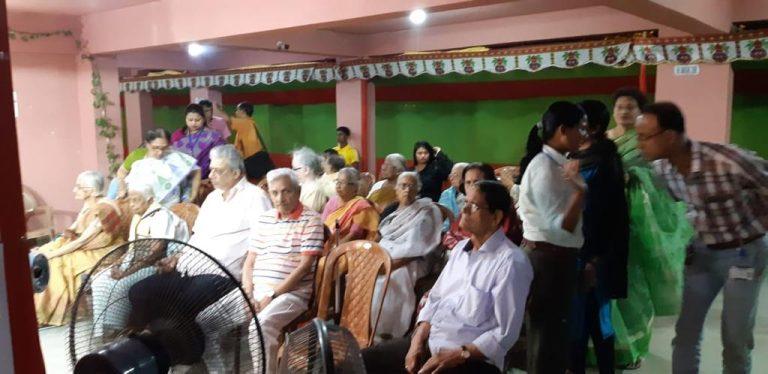 What is Old Age Homes In India?
Old age homes serve as a safe haven for homeless seniors and like-minded individuals. It is not a place where a person would consider spending their retirement years. Abandoned or homeless people find themselves in such homes. During the pandemic, many of these elderly people die in nursing homes after losing someone or abandoned on the streets.
Types of Old Age Homes In India?
There are two types of nursing centers. There are both public and private old age facilities. Government-run housing is free of charge, and any elderly person can come and stay there. Many volunteer to help the elderly and those working in government facilities.
Private nursing homes charge a fee for their services. Elderly people receive appropriate care, including nutritious food and compassion. Those who can afford the cost of providing services and want highly skilled staff, can opt for private nursing homes.
Facilities at Old Age Homes In India
There are several fundamental services that are required for the elderly. Because they are older, their bodies are more sensitive, and their immunity is much weaker in comparison to others.
Medical Care: Regardless of whether an elderly person is incapacitated, feeble, or unwell, emergency drugs, oxygen, therapy, nebulizers, and other medical services are provided.

Lab Tests: If any tests need to be performed, that facility is also available, and they may be healed appropriately.

Cleanliness and housekeeping: sanitization of the environment is critical, especially after the pandemic and viral spread, and it is an essential aspect of any old age home to maintain hygiene.

Security: Every nursing facility need security. To keep the premises safe, CCTV is installed.
In India, when parents or grandparents are old and alone, they naturally turn to their children for help and support, as it becomes difficult for them to manage. However, many children cannot cope with their behavior or habits, or become bored with helping them as they age, and end up being left in nursing homes, believing that they are better off with other elderly people who provide 24-hour care. Can, seven days a week.
15 Old Age Homes in India for Abandoned Senior Citizens
Many people don't realize that older people need a little patience and a little help to live the rest of their lives. But, there are helpless elderly people who have no one to turn to. There are various old age institutions in India which take care of abandoned old people and provide safe shelter for them among other old people.
Basically, a nursing home is a hostel for the elderly where you share a room, bathroom, eating area, etc.
Here are 15 old age homes in India for abandoned senior citizens:
1. Shibasram Old age home Kolkata
A large area of gorgeous greenery for physical activity, luxurious amenities like a 5-star hotel, round-the-clock emergency health services, security and air-conditioning make it a fantastic retirement home.
An old age home (English: Old age home) is an institution dedicated to the long-term care of the elderly. Nursing homes play an important role in helping such elderly people by providing shelter, health treatment and proper care. Old Age Homes in India
2. Priyadarshini Seva Mandali
In 2012, they established an old age home called Nest, which houses 20-25 people and provides shelter for homeless and elderly adults. Those aged 60 and above can stay here for free, food and medical services are provided. Old Age Homes in India
The headquarters of this trust is located at Mudichur, Chennai. It is home to elderly people who are poor and abandoned by family members. Now there are 55 people living here, who have safe and adequate shelter, food, clothing, medical care and lots of love and support.
4. Jesus the Way Trust runs
This old age home is also known as "Charud's old age house" in Chennai and provides a peaceful environment for needy and poor elderly residents. As so many people come to stay, they always need mattresses, cutlery, fans, chairs, food, medical equipment etc.
5. Ammucare Charitable Trust
This humanitarian trust helps abandoned elderly people and provides them a temporary shelter. This trust looks after 70 elderly people.
6. Ashraya Welfare Organization
This nursing home is located in Avilala village of Tirupati Grameen Mandal. Food, accommodation and treatment are all provided free of cost. They have about 40 elderly people, many of whom have been dropped off by police or family members.
Jai Maa Durga is an old age home in Delhi, which provides free food, accommodation and medical services to senior citizens. Seniors should be respected and cared for, yet many are abandoned by their own children and relatives. 94 elderly people are admitted to this nursing center in a year. When a senior member dies prematurely, the last rites are performed according to their customs and beliefs.
This old age home for abandoned and elderly has been functioning for more than three years. They have vowed to provide a comfortable environment for the elderly, including excellent healthcare, good food, treatment, etc.
HelpAge India provides old age homes for the elderly in places like Patiala and Gurdaspur in Punjab, Cuddalore in Tamil Nadu and Kolkata in West Bengal. There are 26 old age homes and 5 barrier homes for the elderly in India.
A residence designed for the elderly living away from home. They show utmost respect to the elderly, comfort, provide a safe home environment and look after their mental, physical, emotional and spiritual well-being. Food is provided, and health is prioritized, as is ensuring that they live comfortably.
One of the oldest nursing homes in Pune, located near Baner, offers excellent facilities and is one of the largest in India.
12. The Earth Savior Foundation
A place designated by the Government of India. They have protected more than 15,000 elderly people, helpless disabled persons and underprivileged women. They have shelters in Bandwari Village in Gurgaon, Haryana and Mandawar Village in Haryana.a
A facility that fosters a family-like environment with kindness, compassion, care and a clean environment. This old age home in Tamil Nadu believes in establishing a welcoming environment with frequent activities to keep people busy, relaxed and not feeling isolated. Apart from this, they provide separate lockers for valuables, last rites according to religious customs, special health check-ups, companionship and emotional support.
14. Guru Vishram Vridh Ashram
The driving force behind the idea of this old age home is Shyaoj (Sant Hardayal Educational and Orphan Welfare Society). For more than 16 years, they have been providing shelter, food, clothing, medical care, love, support and care to poor and elderly people who have been abandoned. They were able to thank the local community and residents for their wonderful donations. –
10 Special Care Unit

24/7 Doctors and nurses

Physiotherapy lab

Lifts for elderly

Pathology lab

X-ray monitoring machine

Daily Medicines

Nutritious food

Clean clothes
Moksha's Old Home is run by young people who are on a mission to provide the elderly with superior care, love, respect, compassion and safety. This old age home in Haryana is spread across 1000 yards and surrounded by nature.
At present there are about 110 mentally challenged, defenseless and physically ill elderly people in this old age home. They provide a prayer/meditation hall, personal grooming needs, laundry, 24×7 medical assistance, healthy food, and much more besides the basic essentials. Old Age Homes in India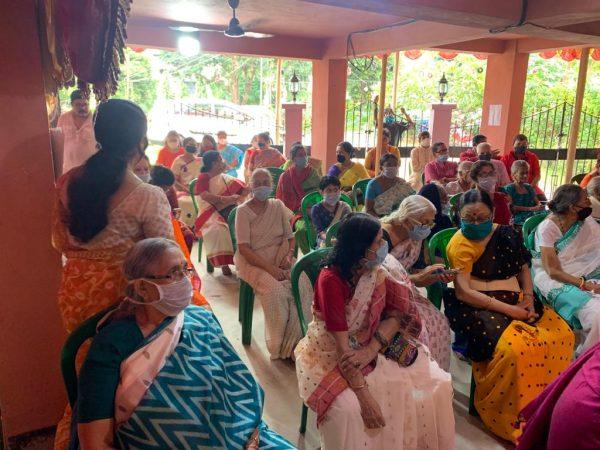 We have included 15 old age institutions above that are doing an excellent job of caring for older individuals who are defenceless, abandoned, mentally/physically ill, and penniless. You may have further questions about old age homes, and we are here to assist you.
Here are some commonly asked questions about old age homes in India that might help you. Old Age Homes in India
Q1. How Much Do Old Age Homes Cost in India?
It depends on what type of nursing home you are considering. There are several nursing homes that offer free services and facilities, as well as charge a fee. Depending on the needs of the elderly person, it starts with a base charge of 2000/- per month if the person is on a long-term basis. But it depends on the facilities of the old age home as well as the condition of the elderly person.
Q2. Are Old Age Homes Free in India?
Yes, there are several old age homes run by the government, where free services, free accommodation, free food are provided.
Q3. How Many Old Age Homes Are There in India?
There are roughly over 750 + old age homes in India.
Q4. How Can I Help Old Age Homes?
There are several ways to volunteer. You can visit during visits and chat with them to keep them busy; You can organize simple and comforting activities with the elderly, teach them new things, pray with them and help them with their grooming. There are many ways you can help and interact with a senior citizen..
Q5. How to Start Old Age Home in India?
If you want to set up an old age home, the first and most important thing you need to do is register it with the Registrar of Societies under the Registration Act. Apart from this home registration has to be done under section 12A and 80G (Income Tax).
Q6. Why Old Age Homes Are Increasing
The number of nursing homes is increasing, as people are becoming less tolerant of the elderly and lack compassion for them. Many family members either do not have the time or are unwilling to make the extra effort to care for the elderly. With generational lifestyle changes, the elderly turn to nursing facilities. Many younger generations leave rural or metropolitan areas in search of better prospects and higher wages, but at the cost of abandoning their aging parents at home.
Q7. Should There Be Old Age Homes?
Yes, when their family members abandon them, elderly people have to have somewhere to turn. At the same time we hope that there will be no old-age institutions and that people will be more sympathetic towards seniors and senior citizens. Old Age Homes in India
Q8. How to Volunteer at an Old Age Home?
You can chat with the nursing home authorities and schedule a time to join as a volunteer and discuss how you can volunteer at the nursing home. Old Age Homes in India
As the new generation grows older, their lifestyle changes. Dealing with the elderly and allowing them to live alone or in old age becomes a major problem. Many family members do not know what the elderly are going through and how to deal with them. We can only hope that if the younger generation or family members learn to live with compassion, understanding and a more ethical lifestyle then the old age homes will disappear in the future.Old Age Homes in India
Hopefully, you now have a better idea of what all nursing homes provide and why it is becoming such a concern for older people. We hope that if you read this, you will volunteer or teach people around you to respect the elderly and show more compassion and care. Old Age Homes in India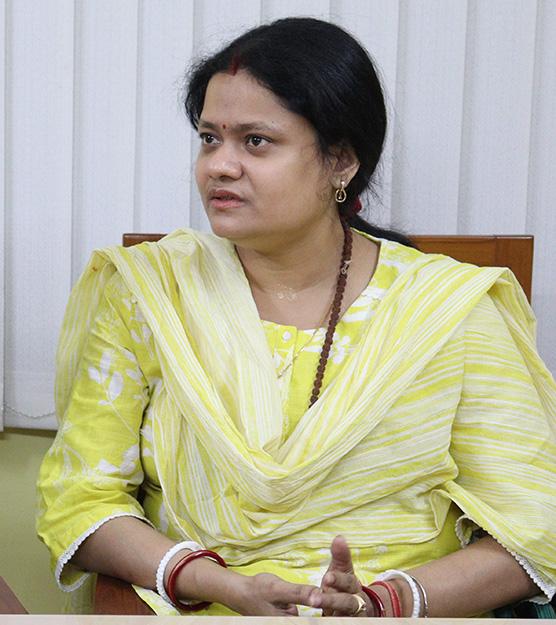 M.A.(Hons) in Geography at University of Calcutta.
writing-specific social work courses such as interviewing and documentation,
professional seminars, and writing modules in all BSW and MSW