How to choose the best old age home in Kolkata for your loved ones
Shibasram best Old age home in kolkata has becoming increasingly popular in Kolkata as the city's population ages and families struggle to care for their elderly. These homes provide elderly people with all the facilities and care they need to live comfortably. They are staffed with trained professionals who have the necessary knowledge and skills to take care of the elderly and meet their daily needs.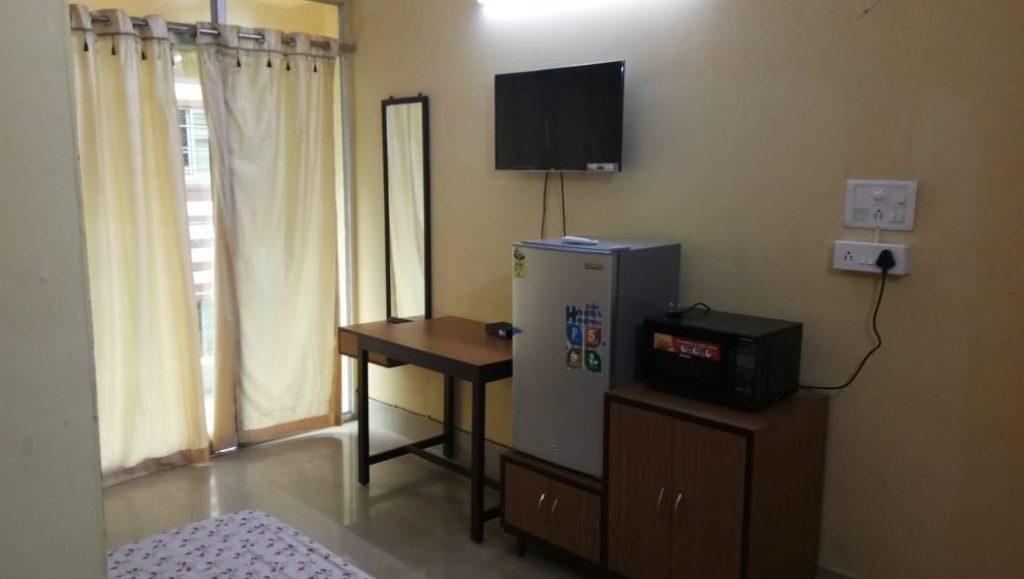 Facilities of best old age home in kolkata
Retirement homes are an important facility for elderly people who have no one to take care of them or who cannot take care of themselves. These homes provide many facilities to make the elderly feel comfortable and happy. These facilities include medical care, recreational activities, and basic amenities such as food, shelter, and hygiene services.
Medical care is one of the most important services offered by retirement homes. They have a team of trained medical professionals who can take care of the medical needs of the elderly. They provide regular checkups, medication management and also have their own medical facilities to meet the medical needs of the residents in case of emergencies. This ensures that the elderly can live a peaceful life without having to worry about their medical needs.
Recreational activities are also an essential part of nursing homes. These activities promote social interaction, physical activity and mental stimulation, thus improving the quality of life of the elderly. Recreational activities include physical exercise, games, music lessons, and cultural events. These activities help seniors relax, have fun and make new friends, which is essential for mental and emotional well-being.
In summary, a retirement home offers many facilities that help seniors live comfortably and happily. These facilities include medical care, recreational activities, and basic amenities such as food, shelter, and hygiene services. Elderly people can be sure that they are cared for by trained and experienced professionals, and they have many opportunities for socialising and entertainment to maintain a good quality of life.
Location of best Old Age Home in kolkata
Homes for the aged (OAH) are special facilities that address the needs of seniors who are no longer able to live with their families or on their own. These residents may need assisted living, medical care, or simply prefer the company of people their own age. The location of the retirement home plays an important role in the integration into the community and whether or not seniors are able to maintain a balanced lifestyle. The ideal location for a retirement home would be near urban areas, medical facilities and transportation.
First, the retirement home should be located near medical facilities such as hospitals and clinics. Elderly residents usually need medical attention, and even if the home provides medical care, proximity to emergency medical care can be critical. The home should be located near a medical center where residents can receive the care they need. Proximity to medical facilities gives residents and their families peace of mind that help is only minutes away.
Second, retirement homes should be located in urban areas to promote social integration and interaction among residents. Seniors can make a valuable contribution to society, and living near community facilities such as shopping centers, community centers, and parks allows them to participate in social activities. This interaction often provides residents with a sense of independence and gives them a sense of purpose and belonging.
Finally, the location of the retirement home must be such that it is accessible by transportation, such as bus or train stations, which facilitate contact with family and friends. Seniors whose family lives nearby will increasingly benefit from easy transportation options. Near bus and train stations, seniors can easily run errands to purchase groceries or attend necessary appointments. The availability and accessibility of these services makes the difference between living independently and being completely dependent on nursing home staff.
In summary, nursing homes are an important facility in our society. Therefore, to find the ideal location, several factors must be considered, such as available medical care, interaction with the community, proximity to family and friends, and transportation access. A suitable location for a retirement home should take into account all the important aspects to ensure the comfort and well-being of the elderly residents. By choosing the right location, seniors will find a sense of independence and purpose that will enable them to live happy and healthy lives.
Quality of Care of best old age home in kolkata
Quality of care is an important aspect of health care delivery where patients receive care that is safe, effective, patient-centered, timely, efficient, and equitable. Quality of care is about delivering the right care in the right way, at the right time, in the right setting, with the desired outcome for the patient. Healthcare providers must strive for excellence in their profession and ensure that the care delivered meets the highest quality standards.
One way to ensure quality of care is to regularly audit, monitor and review processes and outcomes. This allows healthcare providers to track their performance, identify strengths, and address areas for improvement. Patients should be involved in the quality improvement process and encouraged to provide feedback on the care they receive. Providers can use their feedback to improve the patient experience and make necessary adjustments to their services to meet patient needs and preferences.
Finally, quality of care goes beyond individual providers and encompasses the entire health care system. Healthcare organizations should prioritize quality and continually invest in resources to improve care within the organization. Quality improvement initiatives should be supported by organizational leaders and be part of the organization's culture and values. Investing in staff education and training, fostering a safe and respectful environment, and using technology to improve patient outcomes are some of the ways healthcare organizations can promote quality of care. In summary, achieving quality of care requires the collaboration, commitment, and continuous improvement efforts of healthcare providers, patients, and organizations.
Staffing of best old age home in kolkata
Staffing is an essential component of an organization's success. It refers to the process of selecting, hiring, and training employees who can contribute to the organization's goals. Good staffing decisions can have a positive impact on an organization's productivity and profitability. In contrast, poor staffing decisions can lead to lower productivity, higher costs, and negative consequences such as high turnover, poor morale, and poor customer service.
The staffing process begins with a job analysis. This identifies the skills, knowledge and abilities required for the position and creates a job description and job specification. Once the job is defined, the company can begin recruiting suitable candidates. Recruitment methods vary and can include internal and external sources such as employee referrals, job fairs, online job boards and social media. The selection process includes screening, interviewing, and evaluating applicants' qualifications, experience, and suitability for the position. Successful applicants are then offered the job, and their onboarding and training begins.
Effective staffing requires a continuous process of assessment and evaluation. As the organization's goals and activities change, staffing needs will change. Regular assessments of skills, performance, and job requirements can help identify opportunities for improvement and ensure that the organization has the right people in the right positions. Effective staffing can lead to a productive and motivated workforce that moves an organization closer to achieving its goals, while poor staffing practices can have negative consequences that can hinder the organization's progress. Therefore, it is important to give due importance to the staffing process.
Size of best old age home in kolkata
best old age home in kolkata has facilities that care for elderly people who need personal assistance with the activities of daily living. The size of a nursing home is a major factor in determining its effectiveness in providing care. In general, the size of a nursing home depends on the number of seniors it serves and the specific care needs of its residents. However, the size of a nursing home should be sufficient to adequately accommodate the needs and comfort of its residents.
One of the advantages of a large retirement home is that it can accommodate a large number of seniors. This means that more seniors can receive care services and support. Large nursing homes are also better equipped to provide specialized care services such as physical therapy, occupational therapy, and specialized medical care. Large retirement homes often have advanced medical facilities, recreational facilities, and living areas for residents.
Small nursing homes, on the other hand, can provide a more personal and familiar environment. The small size of facilities helps build close relationships between staff and residents. Staff can build a closer relationship with seniors and understand their specific needs and preferences. Small nursing homes can foster a strong sense of community with shared activities and a family environment. Seniors can feel more independent and confident in a smaller facility.
In summary, the size of a retirement home plays a critical role in providing care and support to seniors. A large nursing home can accommodate more seniors and also provide specialized care services. A small retirement home, on the other hand, often offers a more personal and community-oriented environment. When choosing the best retirement home, seniors' needs, care requirements and level of independence must be considered.
In addition, these homes provide a safe environment for the elderly, which is especially important given the ever-increasing crime rate in the city. Medical facilities are often an important part of these homes, where medical professionals and nurses provide around-the-clock care to residents. Social interactions are also an important part of life in these homes; elderly people can form communities and participate in regular events organized by the facility.
In summary, retirement homes are emerging as a viable solution for Kolkata's elderly population, who may not have the means or support to live independently and with dignity in their advanced years. These homes provide a safe environment for the elderly to spend their twilight years with the care and amenities they need. Thank you to the dedicated and compassionate caregivers who look after them, families can rest assured that their elderly loved ones will receive the best possible care in these facilities.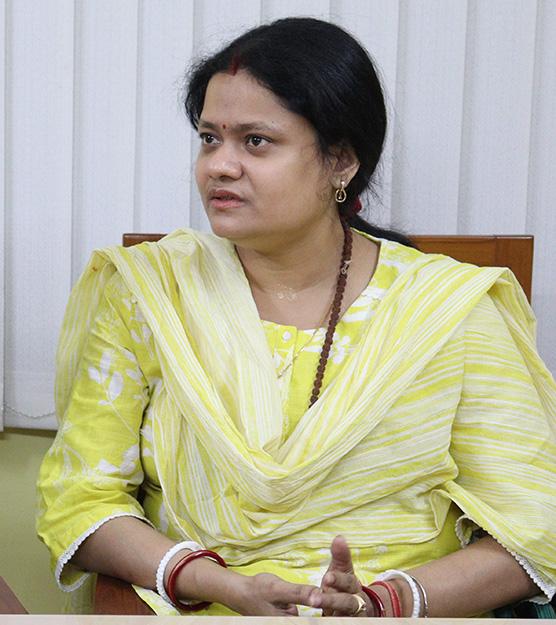 M.A.(Hons) in Geography at University of Calcutta.
writing-specific social work courses such as interviewing and documentation,
professional seminars, and writing modules in all BSW and MSW