Retirement home in kolkata
People today lead busy lives and their jobs require them to travel to different places, sometimes even to other countries. They don't get opportunity or time to take care of their old parents every day. This problem is quite evident in Kolkata and Retirement home in kolkata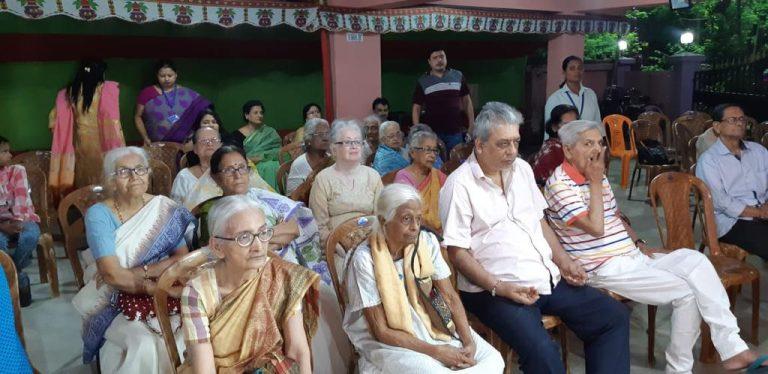 1. Tension-free environment
2. An environment where they do not have to reach around for daily needs
3. Access to health services and healthy food
4. The company of like-minded people
5. Continuity of essential physical activity, which can be tailored as needed.
Although there are numerous nursing homes in Kolkata, only a few provide all the above facilities of retirement home in Kolkata.
You might visit Shibasram, a well-known senior living facility in Kolkata that was influenced by Goutam Das.
It suggests bridging that gap so that those who choose to take this particular test and live longer, healthier, more rewarding lives in harmony with the environment and community.
• International standards of living with privately owned serviced properties
• 24-hour CCTV security
• Regular activities like physiotherapy, hydrotherapy, yoga, and gym
• Regular health checkups and emergency assistance
• Daily diet specially designed by a nutritionist
• On campus Utility Market & Drug Store
• Wide Corridors, Spacious Air-Conditioned Apartments
Shibasram Elderly Care (Santoshpur, Kolkata):
Shibasram Elderly Care South Kolkata strives to improve the quality of life of senior citizens living in and around Kolkata. You feel at home in their welcoming atmosphere. Goutam Das, who founded and oversees this treatment center, is aware of the health concerns of senior citizens and treats them accordingly to retirement home in kolkata

1. A warm environment and compassionate caregivers;
2. 24 hour medical emergency service;
3.Relationship with neigh boring hospitals; 4.an on-site physician and nursing team;
5. routine medical checkups;
6. Regular fitness programs tailored to each individual's health needs; And daily diet made by nutritionist.
Peace Senior Living (Srirampur, 24 Parganas South):
Peace Senior Living is a pioneer in the field of new age senior care homes and is located amidst beautifully landscaped gardens and mango orchards in Srirampur. It offers private occupancy rooms to single seniors and couples. The government provides both independent and assisted living facilities. It was founded by expatriate Indian Dr. Dipankar Dutt to create a happy and peaceful haven for the elderly. Retirement home in kolkata
100% natural setting with contemporary amenities. Large, airy rooms

Internal ambulance and connectivity with nearby hospitals for emergency treatment.

Regular entertainment programs and daily community meals.

Well-educated and experienced staff take care of food and health needs.

Doctors on call, on-site nursing staff and regular medical check-ups.

parking space, a generator, and a guesthouse for guests
Aumorto Senior Living (Baruipur)
A state-of-the-art senior living facility 'Aumorto' was developed at Uttarbagh, Baruipur on the principles of the Sri Aurobindo Institute of Culture and funded by the Tata Trust. They use the slogan "Youth forever" because they believe that the elderly can remain young at heart and make important contributions to society.Retirement home in kolkata
Special features include -:
(a) a landscaped garden, tranquil lawn, and meditation room
(b) round-the-clock medical services, an emergency room, and facilities for the care of the disabled
(c) a professional staff of cooks, dieticians,
(c) and kitchen manager
(d) Regular fitness program like yoga, gym, and walking depending on health condition
 (e) and
 (f)Cultural workshops for overall development and healthy mental health
Engaging activities, community living, and a library for all residents

Transportation options to travel anywhere in the city
Santiniketan Home, a famous senior citizen residence, is located near Thakurpukur in Kolkata. It is a division of Bhairav Janakalyan Trust and currently has 20 rooms and a lift.The rooms are categorized as Deluxe Rooms and Standard rooms with all the required amenities and provisions.
Chiara is a well-known nursing facility in Kolkata that provides excellent care for the elderly. As their name suggests, "Chirs" are known for being extremely kind and committed to giving elderly people a happy existence.
Godhuli Old Age Home provides its residents a safe, pollution-free shelter near Jadavpur, Kolkata. This place offers the best environment and care for the elderly, complete with contemporary facilities and all necessary provisions.
Shibasram is one of the best senior care centers in Kolkata, which provides high quality security and services at reasonable prices. They are a qualified and registered retirement home known to ensure your welfare.Retirement home in kolkata
It is considered to be one of the calmest senior living facilities in Kolkata that offers superior senior care.
It provides a green and pollution-free environment thanks to its sprawling lawns and well-ventilated rooms.
Senior Living With Peace Pvt.

This senior care facility is renowned for providing all the amenities and services required for comfortable, stress-free aging. Amenities of yoga studio, library and other amenities.
Jagriti Dam is famous for its state-of-the-art medical facilities, security and senior-friendly architecture as well as its clubs, spas and temples. Retirement home in kolkata
Visit Shantini Old  Home for top notch senior care in Kolkata. Shantini has gained popularity among clients by providing services at fair prices.
In Kolkata, one of the peaceful retirement communities is called Shanti Elderly Care. As their name suggests, they are equipped with everything needed to provide a serene and pleasant environment to senior citizens.
What can you do to help people at an old age home?
You can talk to them, listen to them, walk with them, do their hair or nails, cook for them, share a lesson with them, play games with them, solve puzzles with them. Can or can perform music with them. Have fun with them, befriend them, and take care of them—just do whatever you can to help people in general.
A facility for assisted living is not a nursing home. So, there is no chance of pretending to be a nurse or a doctor to help them. And the work we do at Angel House, my nursing home in South Florida, is exactly what the first sentence says.
As a non-profit organization we offer community service hours. Many of our volunteers are teenagers and they often play music or do other activities. They sometimes assist with speakers, Netflix, Roku and other technology to make it easier for caregivers and residents to use. The presence of the young only makes the elderly shine!
Oh, and if it's a modest home without a full-time maintenance worker, you might be able to help make the outdoors more pleasant and attractive by replacing lightbulbs, cleaning, painting, gardening, and antiques. Anything that can be done to improve their surroundings will improve their quality of life. Retirement home in kolkata
How was your experience of an old age home visit? What do you think about old age home concept?
 My wife and I went to the first nursing home with the intention of giving charity in honor of my late parents and my wife's late parents. Shivashram is a time in the Indian Hindu calendar, when deceased parents are remembered. We have already done this while visiting other universities.
I went to the nursing home manager with my checkbook in hand and asked if the residents needed anything that we could provide in exchange for money. The manager stood up and followed us out of his office into the square, where several residents were sitting, pacing, and others with blank expressions on their faces. Retirement home in kolkata
They eat properly and wear nice clothes. The manager asked us to decide for ourselves what the residents needed.
He told us something I could not have predicted when we asked what we could donate. He suggests that you invest your time, which older people value more than anything else.
I mean, give them a chance, which they don't get, sit down with them, talk to them, and listen to them. Also, if you can take them for a walk or even better to a garden or an event, that would be great. Daily newspaper or narrative should be read to them. They like to be around young people.
Why are retirement homes bad in India?
Retirement communities can be an idea to enable the elderly or retirees to spend their days in a cool, peaceful and healthy environment. But this concept lacks any solid foundation or guiding concept.
I think this is a utopian idea promoted by real estate developers who target rich or cheap people who want to live in a comfortable and busy environment and built private houses with enough open space and amenities. Retirement home in kolkata
It is usually a gated neighborhood. The developer passes the titles to the buyers after all the units are sold. The pressing question then is who is responsible for the maintenance of the colony, under what criteria, at what cost.
Why do we need an old age home? Is it ethical to put our old members into old age homes?
Why is nursing home necessary? I try to describe its necessity. I have noticed that many couples just want to have a child and give them a great education. Child or children travel abroad to acquire higher qualifications and settle there after doing so. In the meantime, the parents prepare for the child's marriage.
As a result, after the siblings move abroad, the material world prevents everyone from returning to their home country for various reasons, one of which is the need to quickly earn large sums of money that are impossible to do in their home country.
It is normal for parents to develop age related diseases as they grow older. Hence proper care is required from children.
Secondly, in my opinion, it is unethical to put elderly family members in nursing homes, because of their hard work and sacrifice, which we should never forget, regardless of the position we are in now.
Everyone ages after a certain time and the next generation will follow the same path.
In recent years, many wealthy parents have died in nursing homes and their children have not been able to attend their funerals due to covid issues. Old age  home workers would dispose of the remains of deceased residents without ceremony, and neither the property nor the money would be of any use. Retirement home in kolkata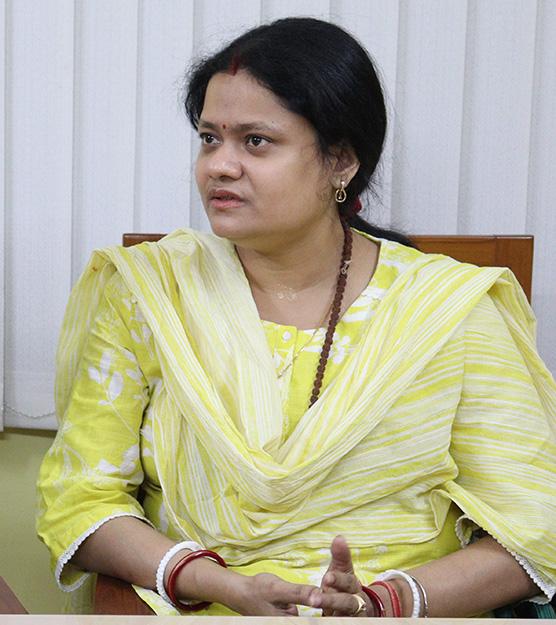 M.A.(Hons) in Geography at University of Calcutta.
writing-specific social work courses such as interviewing and documentation,
professional seminars, and writing modules in all BSW and MSW