Alzheimers and dementia care old age home in Kolkata
Our Special Department for Alzheimer's and Dementia Patients
Shibasram is an old age home in Kolkata. But we have a special department for Alzheimer's and dementia patients. Specialist doctors, 24-hour nurses, individual maids, a prescribed diet, and many more facilities are available here. Actually, We provide a complete luxury assisted living facility for senior citizens.
Our goal is Fulfilling responsibilities to your loved ones by providing reliable, affordable, and efficient services – helping them to live an active life with peace and dignity.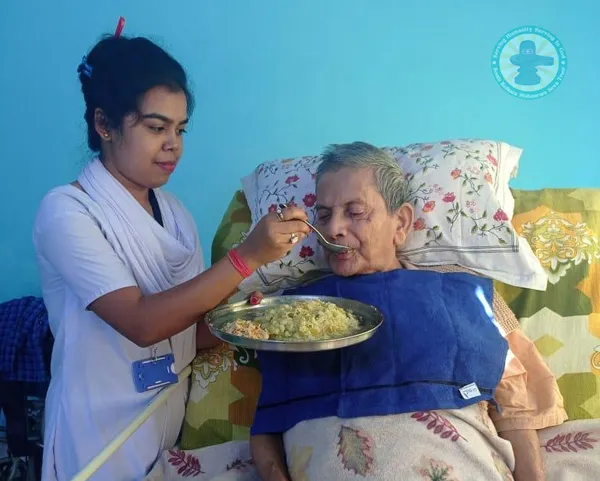 Alzheimers and dementia care
Alzheimer's and dementia is a common problem among the elderly people in Kolkata. Many senior citizens who are suffering from these diseases often require specialized care that their family members can't provide at home.
That's why old age homes have become essential for such senior citizens, and many retirement homes in Kolkata now focus mainly on providing Alzheimer's and dementia care. Alzheimers and dementia care 
The primary objective of the Alzheimer's and dementia care homes in Kolkata is to create a homely ambiance for the elderly people who are suffering from memory loss and cognitive impairment.
These homes are equipped with trained caregivers who provide specialized care and support to meet the needs of dementia patients. Such old age homes usually have round-the-clock nursing and attendants who provide assistance to the seniors for their daily requirements, including medication, hygiene, and nutritional needs. Alzheimers and dementia care 
The old age homes in Kolkata that offer Alzheimer's and dementia care also strive to provide an environment where the residents can keep themselves socially engaged and communicate with others.
They organize various activities and events throughout the day to keep the residents active and alert, including music-based therapies, exercise routines, and memory games. Moreover, they make sure that the families stay updated on the condition of their loved ones in the old age home.
Thus, the Alzheimer's and dementia care old age homes in Kolkata provide the necessary care, support, and engagement for the senior citizens who are struggling with these diseases.
These homes offer an excellent living environment, which ensures the safety and well-being of the residents while empowering them to live their lives with dignity and respect.
Complete luxury assisted living facilities
These facilities offer high-end amenities and services that prioritize the comfort, convenience, and enjoyment of residents. With complete luxury assisted living facilities, seniors can live in a setting that feels like a resort or boutique hotel while receiving personalized care from trained professionals. Alzheimers and dementia care 
In such facilities, residents can enjoy lavish accommodations that include private bedrooms, spacious living areas, and top-of-the-line appliances and furnishings. Moreover, they have access to a range of amenities that cater to their interests, such as movie theaters, libraries, swimming pools, gourmet restaurants, beauty salons, and fitness centers. Alzheimers and dementia care 
These facilities also arrange various social and cultural events for residents to have fun, meet new people, and pursue their hobbies and interests. Alzheimers and dementia care 
What sets complete luxury assisted living facilities apart is the exceptional care and support that they provide to seniors. Alzheimers and dementia care 
The staff includes skilled nurses and caregivers who are available 24/7 to attend to residents' medical needs and provide assistance with activities of daily living.
They also develop personalized care plans for each resident, ensuring that they receive the help they need while maintaining their independence and dignity.
In addition, complete luxury assisted living facilities provide memory care services for seniors with Alzheimer's and other forms of dementia, featuring secure environments, specialized programs, and compassionate staff to support their unique needs.  Alzheimers and dementia care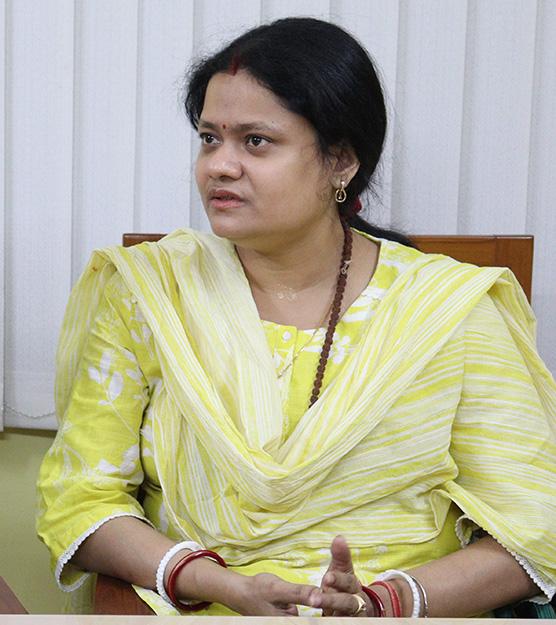 M.A.(Hons) in Geography at University of Calcutta.
writing-specific social work courses such as interviewing and documentation,
professional seminars, and writing modules in all BSW and MSW